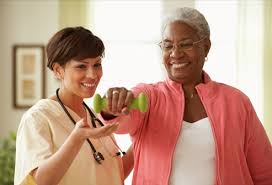 Surviving a stroke changes your dynamic and circumstances in life. It changes the life you once knew.
No post discharge support = wasted acute care improvements
The Stroke Survivors Foundation working actively with teams from around the world is introducing the PDSS program, powered by Stroke focus, a project run by passionate survivors and organizations, who share the belief that stroke care can be improved by empowering local support organizations.
Designed and implemented by survivors for survivors based on Surviving a stroke, PDSS overcomes existing barriers preventing post-discharge stroke support in South Africa. The technology powering PDSS offers the path of least resistance allowing us to provide immediate and early support, care and information dissemination.
Early contact means we can establish an open channel of communication, which allows for a long-term relationship, making all the difference for the survivors and their family. PDSS is accessible to all people who have suffered a stroke and is available when they are still in early recovery and still fragile.
The critical point is to ensure that after Surviving a stroke, the survivor registers on PDSS before they are discharged from hospital. By rolling out PDSS, we are building an ecosystem, made up of four categories, open for everyone passionate about improving stroke care to participate. Let us find opportunities to help you reach the stroke community who, currently, is vastly underserved.
The Stroke Survivors Foundation stroke survivors Company Reg No: 2010/002369/08 NPO Number: 083-885 PBO number: 930 035 711
FOR MORE INFORMATION, PLEASE VISIT THE STROKE SURVIVORS FOUNDATION OR CONTACT 0835357735
https://hospital2home.co.za/wp-content/uploads/2019/09/Rehab.jpg
185
272
Hospital2Home
https://hospital2home.co.za/wp-content/uploads/2019/04/Site-logo-png-2.png
Hospital2Home
2021-07-22 16:14:22
2021-07-22 16:19:19
Surviving a stroke